GR200: 1%er - Heavy Speed boxset
Andrew Coltrane/Knox Mitchell duo. 2 C30s of harsh and loud electronic basement noise, and 1 CD of tape collabs with material recorded 2000-2011. Recorded live to 4 track tape by Andrew Coltrane. 100+ minutes of noise. Comes with a 6 page booklet, all packaged in a 5" reel to reel box. $12.00
excerpt:
HERE
GR203: Orifice Of The Glass Oven C30 cassette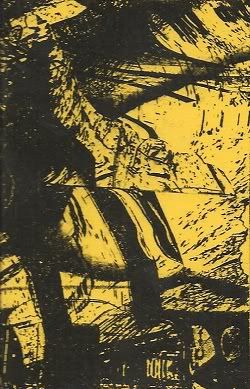 Dark tracks recorded live to tape. The first and last recordings from this one man broken black metal unit. No real instruments, no lights, no clue. Xerox art, $4.50
excerpt:
HERE
GR205: Idle Hour - The Spirit Moves Me C30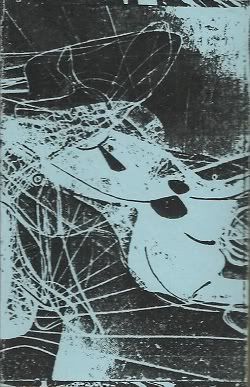 One side of live to tape circuit bent experiments and tapes, one side of electro-acoustic sound mesh tape mix, flowing sounds pushed out from keyboard and chord organs. Idle Hour is Knox Mitchell and Christine Pennington. Xerox art, $4.50
excerpt:
HERE
GR206: Thom Elliott - Live on the Radio C30 cassette
Radios and other repurposed electronics from this Ypsilanti sound slayer recorded live on WSGR 91.3 in Port Huron, Michigan. Thom delivers a crackling, damaged electronics set live through the airwaves. Xerox art, $4.50
excerpt:
HERE
GR208: APF C20 cassette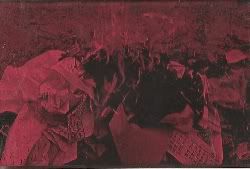 First tape from this relatively new male/female duo from Barcelona, Spain. Shrill performances of noise and piano with haunting vocals. Members of Indigents, Soup Horific, Nozone, etc. Xerox art, $4.50
excerpt:
HERE
GR209: Powerless C30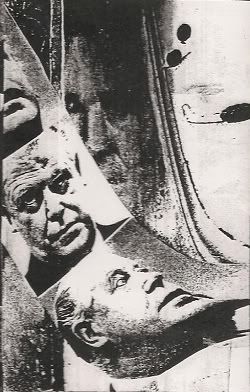 New all synth unit. This tape is the first 4 track recordings, layered gross sounds pouring out like toxic slime. The slimes sometimes comes to a cohesive rhythm, but just as quickly falls back into a slimey mess. Xerox art, $4.50
excerpt:
HERE
GR210: Wired Jaw - Vol. 1 C90 + C60
Two of Michigan's most notorious underground sound freaks Anthony Miller (Mini-Systems, Maximum Cloud, HZMT) and Andrew Coltrane (Hermitage Tapes, Cold Turkey, etc.) joined their sick forces and synthesizers to create 2 and a half hours of fried electronic noise. Packaged in a butterfly 2 cassette case, xerox art. $8.00
excerpt:
HERE
Whole batch: $36.00 ppd USA / $46.00 ppd WORLD
To purchase individual items, visit the Catalog page.
All items are postage-paid in the USA.
World: $3.00 for first item, $1.50 for every item after.
Paypal:
knoxmitchell@gmail.com
or place an order at
ALSO: Green Records shirts
Professional quality screen printed design on Jerzees heavyweight blend shirt. Choose your color and size! $8.00 ppd USA / $12.00 ppd WORLD
Misc patches of design: $3.00 WORLD